It's hard to know where to start this story. I guess I'll begin with my 7 year marriage ending in an amicable divorce early in 2016. This was a huge change for me obviously. I needed to get away to get some clarity... to figure out what the next stage of my life should look like. I sold or donated most of my possessions (except for my art collection), and booked a trip to Europe for as long as I could make work. It ended up being 3 months of painting whenever and wherever I could (with tons of help along the way from Sick boy, Simon Butler, Oakoak, and Copyright), and I returned back to Chicago on my birthday in late June.
Good Details, (a gallery located in the Pilsen neighborhood of Chicago) approached me to have a solo show. It was July when we got together, and they wanted me for Sept. 9th... less than two months away. This seemed fairly impossible, as I was still looking for an apartment and a painting studio to work. But after they heard the situation, they urged me to use the basement of the gallery for my studio, and offered up their couches for as long as I needed. Impossible turned into feasible, and In a few days I found a room I could rent from a friend. So began the 10-12 hour days in the basement of the gallery. Lunches and dinners became peanut butter and jelly sandwiches to help eliminate distractions... and a set of pull ups and squats after each bathroom break helped me counteract sitting for such long periods of time while I worked.
The focus of the show would be a series I'd been developing for a few years referencing comic book images of superheroes in their most painful moments. It has meant a lot to me personally to highlight the conflict and emotion the characters go through, as I started this series when I was a bit depressed and didn't feel I was living up to my potential. Identifying with these characters allowed me to see the state I was in as just a hurdle to overcome. This show would be a culmination of this series, a room full of life-sized fallen heroes surrounding the viewers. Creating a sense of depth, realism, and drama though light and shadow had also become an important aspect of the work. The concept and name "From the Shadows" seemed to fit perfectly.
I used the two huge windows on one side of the gallery to take the idea even further... creating wood cutouts with lights projected on them so their silhouettes cast shadows on curtains.
With a lot of help, I got the show done and hung by September 9th at 5:58pm. The show opened at 6. A huge thank you to Pia and Gary, JJ, Ben, Mac, Dante, Tony, Floyd, Shannon, Troy, Grace, and the many others that helped me along the way to make this show possible!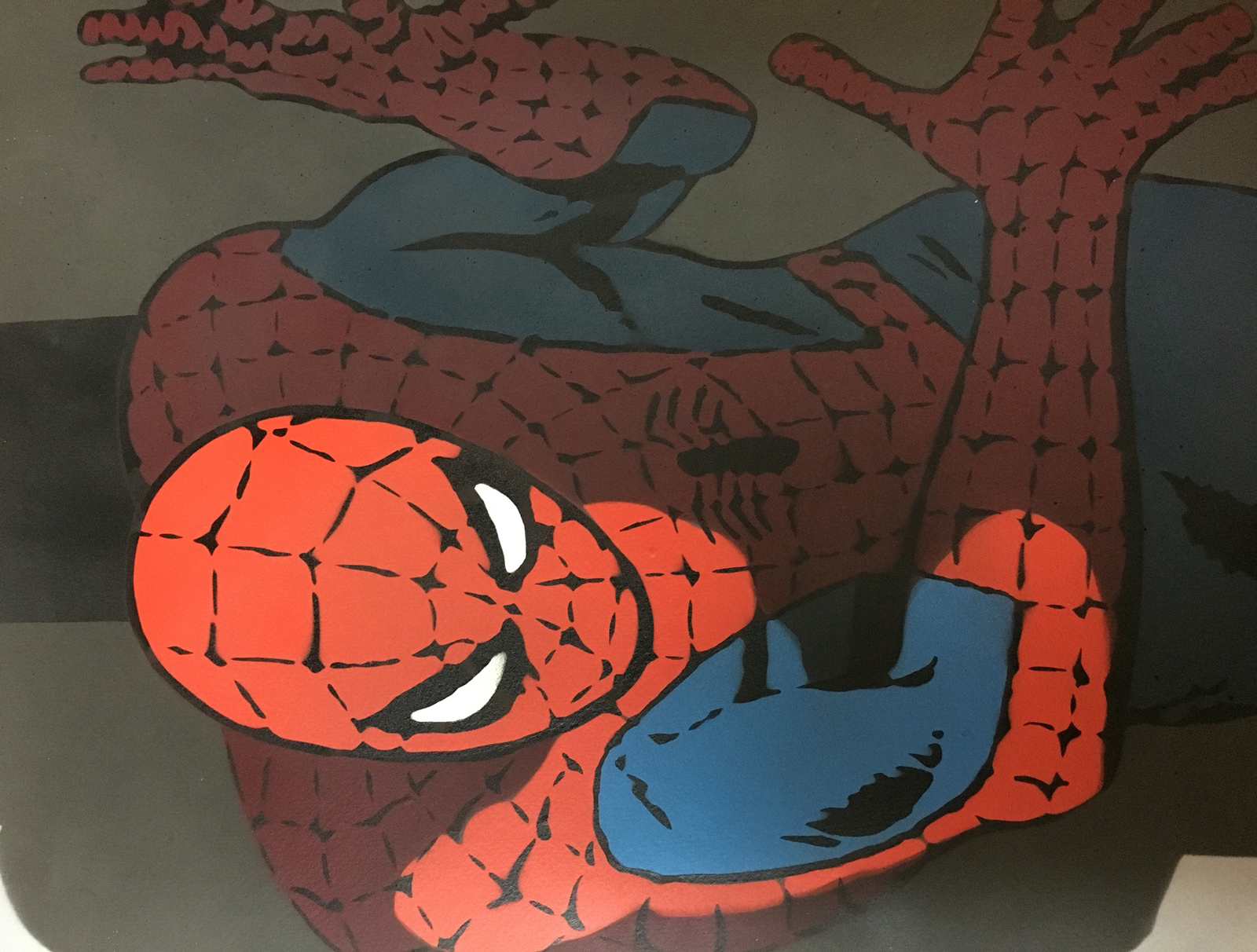 Shots from the night of the show:
(photos by PJ Gordon)